As I've mentioned a couple of times in this virtual reality buying guide so far, there are really only two categories of VR on the market right now: cheap, mobile solutions and expensive, premium solutions. When PlayStation VR (PSVR) comes out in a few months, there will finally be a "middle of the road" option.
But there are three different experiences produced within the two categories currently on the market, because the two premium solutions offer very different experiences.
In this section, I'll first talk a little bit about the mobile experience and what you can expect if you spend the $15-$100 on that "breed" of virtual reality.
Then I'm going to dig deep into premium VR, comparing their overall experiences along with the smaller pros and cons of each headset.
These are very pricey virtual reality systems, after all, so I want to make sure I leave no stone unturned. Without further ado, let's find out what VR experience is best suited to your needs, beginning with the mobile virtual reality experience.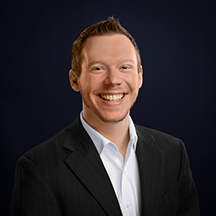 About Ian, the Virtual Reality Ginger
Creator of this Virtual Reality Buying Guide
Ian a.k.a. the Virtual Reality Ginger constantly puts out high quality resources to keep consumers up-to-date with all major virtual reality technology. The mission that drives him to create and regularly update this virtual reality buying guide is to give newcomers all of the information they need to make the best VR purchase decision for their needs.