There's a lot to discuss here, so I'm going to break this section into the following subsections:
Buying Your Headset
Commonly Purchased Accessories
Buying a Pre-Built Virtual Reality PC
Building Your Own Virtual Reality PC
Buying Your Headset
As I write the first edition of this buying guide, the cheapest way to buy either premium headset is directly through the manufacturer. This can be done on HTC's website as well as Oculus' website for their respective headsets. Unfortunately, both are a bit behind on shipping (Oculus more so than HTC), so expect a delay between when you order and when the device actually ships. Many people have actually canceled their Rift preorders to jump over to the Vive, because HTC is manufacturing much more efficiently than Oculus at this time.
Both companies are working to establish a presence with brick and mortar and online retailers, but as of right now, manufacturing can't keep up with their online orders, let alone retail stock.
The one notable exception to this is buying a pre-built PC/Oculus Rift bundle. They allotted some stock specifically for these bundles, so you can "cut the line" by springing for one of their PC/Rift bundles, which I'll talk about in great detail later in this section.
The final option is purchasing a headset from third party resellers via Amazon (Rift*/Vive*), local online classifieds like Craigslist, or eBay (Rift*/Vive*). You'll pay a significant markup, however, as most of these headsets are selling for 2-3x their retail price due to the high demand.
So unfortunately, the only option to get your hands on either of these headsets right now is to buy through the manufacturer and wait, or buy on the resale market where there's a hefty markup.
Commonly Purchased Accessories
In time, the accessory market will flourish for both of these premium VR devices. But just like the current content market for these devices, there aren't a lot of people making accessories for the Rift or the Vive. The accessories that are available, however, are really, really popular amongst Rift/Vive customers.
Firstly, if you wear glasses in real life, you'll need vision correction in VR as well. Neither of these devices are very comfortable with most glasses, so make sure you either order contacts, buy a pair of glasses specifically for VR (more on that in a minute), or order in-headset lenses from a company like VR Lens Lab.
If you're purchasing glasses specifically for virtual reality use, try to get a set of frames that are as narrow as possible on the front, and preferably don't have nose pads. That doesn't mean that you should remove the nose pads from your frames – that just means you should keep an eye out for plastic one-piece frames that set directly onto the bridge of your nose without any pads.
The only other frequent "must have" is from the same guy as VR Lens Lab, and that's a VR Cover. This will protect the faceplates, which are not easily replaced, from getting grimy and sweaty if you're using them often or sharing them between friends/family members. They're available for both the Oculus Rift and the HTC Vive.
Buying a Pre-Built Virtual Reality PC
A lot of people prefer to build their own PCs. Some even prefer building their own PCs to the point that they can't fathom why anyone would purchase a prebuilt PC. If that describes you, just skip over to the next section about building your own VR PC.
For those of you that aren't at all interested in building your own PC, whether it's due to being intimidated or not wanting to spend time on it, here are your best options.
One quick note: just because these computers are labeled "Oculus Ready" doesn't mean you have to use the Oculus Rift with them. They power the HTC Vive just as well!
If you want a PC that satisfies the minimum recommended specs for virtual reality, the best value on the market that's dependable is the "Oculus Ready" ASUS G11CD-WS51*. It satisfies all of Oculus' minimum specs for the Rift, which they've promised will stay the same throughout the life of the product.
If you want a little more oomph, you might consider something like the ASUS ROG G20CB-WS71. It has an upgraded graphics card, processor, and a supplementary solid-state drive, so it will run faster and produce a noticeably better VR experience. You'll experience better graphics, higher frame rates, and be able to multitask other programs alongside your VR gaming without the computer melting through your desk.
The ROG G20CB-WS71 is actually the computer I bought for virtual reality gaming, and it's a really beautiful machine. It has a small form factor, runs quietly, and is just really well designed overall. If I were buying a VR PC all over again today, I'd buy the same one in a heartbeat.
There are plenty of other "Oculus Ready" computers that you can find online yourself. You might also consider checking out my video about which "Oculus Ready" PC is the best. Many of them are made by Dell or Alienware (which is now owned by Dell), and I've found that they're not as good of a value as the ASUS options listed above.
Finally, HP has some ridiculous sales on their "Envy" lineup from time-to-time, and I've seen people get incredibly powerful, brand new VR-ready computers for about 60%-70% of the price of the options above. So if you have the time and you don't mind waiting for a deal, subscribe to HP's email list and keep an eye out for one of their crazy coupon codes.
Just make sure that the computer is powered by an i5-4590 processor or better, has 8GB RAM or more, has an HDMI port, has at least two USB 3.0 ports, and has a video card at least as powerful as the GTX 970.
Now that I've covered all of the best pre-built options, let's talk about what you need if you're planning on building your own VR rig.
Building Your Own Virtual Reality PC
Let's first talk about the minimum recommended specs your computer needs to power a virtual reality headset.
If you build a rig to power the Oculus Rift, it will also run the HTC Vive without breaking a sweat. So even though I'm listing Oculus' recommended minimum specs below, know that they'll also power the HTC Vive beautifully. For a minimum build, you need:
–GTX 970 graphics card*
–Intel i5-4590 processor*
–8GB of RAM*
-2 x USB 3.0 ports
-HDMI port (1.3 or better)
-Windows 7 SP1 or newer
For a superior VR experience, I'd recommend:
–GTX 980 graphics card*
–Intel i7 6700*
–16GB of RAM*
-2 x USB 3.0 ports
-HDMI port (1.3 or better)
-Windows 7 SP1 or newer
And for an "ultra" VR experience, I'd recommend:
–GTX 980ti graphics card*
–Intel i7 6700K*
–16GB of RAM*
-2 x USB 3.0 ports
-HDMI port (1.3 or better)
-Windows 7 SP1 or newer
In addition to all of the above, you'll still need to purchase a hard drive, case, cooling, etc. I'm assuming anyone that's dead-set on building their own virtual reality rig has enough know-how to buy all of the components they need.
If that's not the case, and you'd like more in-depth suggestions that spec out every piece of your build, I won't leave you stranded. Check out the following resources for more in-depth, step-by-step instructions on building your own VR rig:
That should be more than enough to get you on your way! Now that we've covered everything you need to know for buying your preferred virtual reality headset and the computer needed to power premium VR experiences, let's wrap things up!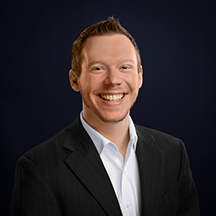 About Ian, the Virtual Reality Ginger
Creator of this Virtual Reality Buying Guide
Ian a.k.a. the
Virtual Reality Ginger
 constantly puts out high quality resources to keep consumers up-to-date with all major virtual reality technology. The mission that drives him to create and regularly update this virtual reality buying guide is to give newcomers all of the information they need to make the best VR purchase decision for their needs.