Yet another redeeming quality of mobile virtual reality solutions is how easy they are to get up and running. All you need is a compatible mobile device and the headset – then you're ready to rock!
If you're budget-minded, the Samsung Gear VR* headset is what's best for Samsung users with a compatible device. If you don't have a device compatible with Gear VR, you might consider trying another highly-rated solution*.
For iOS users, either wait until more content is available or check out the Habor headset* for a reasonably-priced, decent introduction to virtual reality.
I know that was quick and easy, but premium virtual reality requires much more!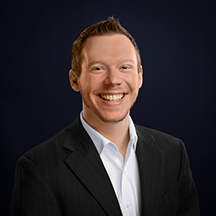 About Ian, the Virtual Reality Ginger
Creator of this Virtual Reality Buying Guide
Ian a.k.a. the
Virtual Reality Ginger
 constantly puts out high quality resources to keep consumers up-to-date with all major virtual reality technology. The mission that drives him to create and regularly update this virtual reality buying guide is to give newcomers all of the information they need to make the best VR purchase decision for their needs.