Today's market only offers two levels of virtual reality: budget-minded introductory devices and expensive, premium VR devices. As of right now, there's no in-between (although that will change on October 31, 2016 when Sony releases PlayStation VR).
On the introductory side, you have options like Google Cardboard*, Samsung Gear VR*, and a bunch of similar devices* that work with compatible smartphones. These offer the cheapest route to VR, but leave a lot to be desired regarding visual quality, immersion, and anything else you can think of that makes virtual reality attractive. They're bare bones, basic, and should only be used to give you a rough idea of what virtual reality is like. After all, it is just a cell phone strapped to your face.
On the other end of the spectrum, you have expensive devices such as the Oculus Rift* and the HTC Vive*. These devices launched at $599 and $799 respectively.
Although there's inarguably room for growth, these devices produce incredibly immersive virtual reality experiences, and that quality is the reason people believe VR is finally here to stay.
Technical Limitations
You may see people complaining about SDE, god rays, or glare issues, but the vast majority of reasonable customers admit that, although occasionally visible, these concerns rarely disrupt their experience when immersed in the virtual environment. This has been my observation as well – there's room for improvement, but these premium VR devices are finally delivering incredibly immersive virtual experiences.
Another artifact of today's technological limitations is the cord you're tethered to when using either of these premium headsets. Admittedly, this is one advantage that the mobile VR solutions have over premium VR.
These technical limitations shouldn't scare anyone truly interested in virtual reality away from purchasing right now. There's plenty to enjoy, and the industry is buzzing with energy and excitement – something that won't be as tangible when the masses start catching on.
Keeping up so far? Let's talk generally about the prerequisites of adopting virtual reality >>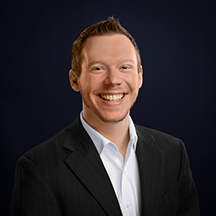 About Ian, the Virtual Reality Ginger
Creator of this Virtual Reality Buying Guide
Ian a.k.a. the
Virtual Reality Ginger
 constantly puts out high quality resources to keep consumers up-to-date with all major virtual reality technology. The mission that drives him to create and regularly update this virtual reality buying guide is to give newcomers all of the information they need to make the best VR purchase decision for their needs.