For mobile VR solutions, you really only need your smartphone and one of the HMDs I linked to in the last section.
For premium virtual reality HMDs, you'll get everything but the computer when you order the headset itself. With the Vive, you get the headset, controllers, base stations + mounts, etc. With the Rift, you get the headset, Xbox controller, and sensor.
And of course, if you're buying the HTC Vive, you're going to need room in your home to play room scale games (recommended 1.5m x 2m minimum).
Computers, space requirements, setup processes, and more are covered as we continue through this buying guide. I think we'd be skipping ahead to discuss it right now – first we need to talk about the different virtual reality experiences, how they compare to one another, and which one may be best for you.
So congratulations! You're now free to move onto Step 2: Picking the Virtual Reality Experience that's Best for You.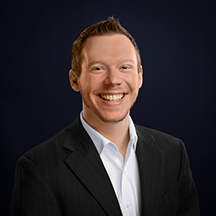 About Ian, the Virtual Reality Ginger
Creator of this Virtual Reality Buying Guide
Ian a.k.a. the Virtual Reality Ginger constantly puts out high quality resources to keep consumers up-to-date with all major virtual reality technology. The mission that drives him to create and regularly update this virtual reality buying guide is to give newcomers all of the information they need to make the best VR purchase decision for their needs.