In this section of the virtual reality buying guide, I'm going to make sure you get everything you need to run your chosen virtual reality headset.
This is pretty easy for the simpler, mobile virtual reality experiences, but you need a heck of a lot more for the premium VR headsets.
First we'll cover what you need for mobile VR, then premium VR. Feel free to skip either of those sections if you have absolutely zero interest in it.
The trickiest (and most expensive) aspect of premium virtual reality is the computer. In this section, I'll give you a thorough rundown of the minimum recommended specs you'll need in a VR computer, along with some options that are a little more powerful and will provide an above-average virtual reality experience.
I'll also talk a bit about pre-built computers, why a person might buy one over building their own, and guide you to the options that currently offer the best value on the market. Some are a complete ripoff, whereas others are a really good balance between power, style, and value.
So let's get down to it and talk about mobile VR: the fastest, easiest, and cheapest solution.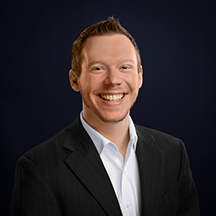 About Ian, the Virtual Reality Ginger
Creator of this Virtual Reality Buying Guide
Ian a.k.a. the Virtual Reality Ginger constantly puts out high quality resources to keep consumers up-to-date with all major virtual reality technology. The mission that drives him to create and regularly update this virtual reality buying guide is to give newcomers all of the information they need to make the best VR purchase decision for their needs.